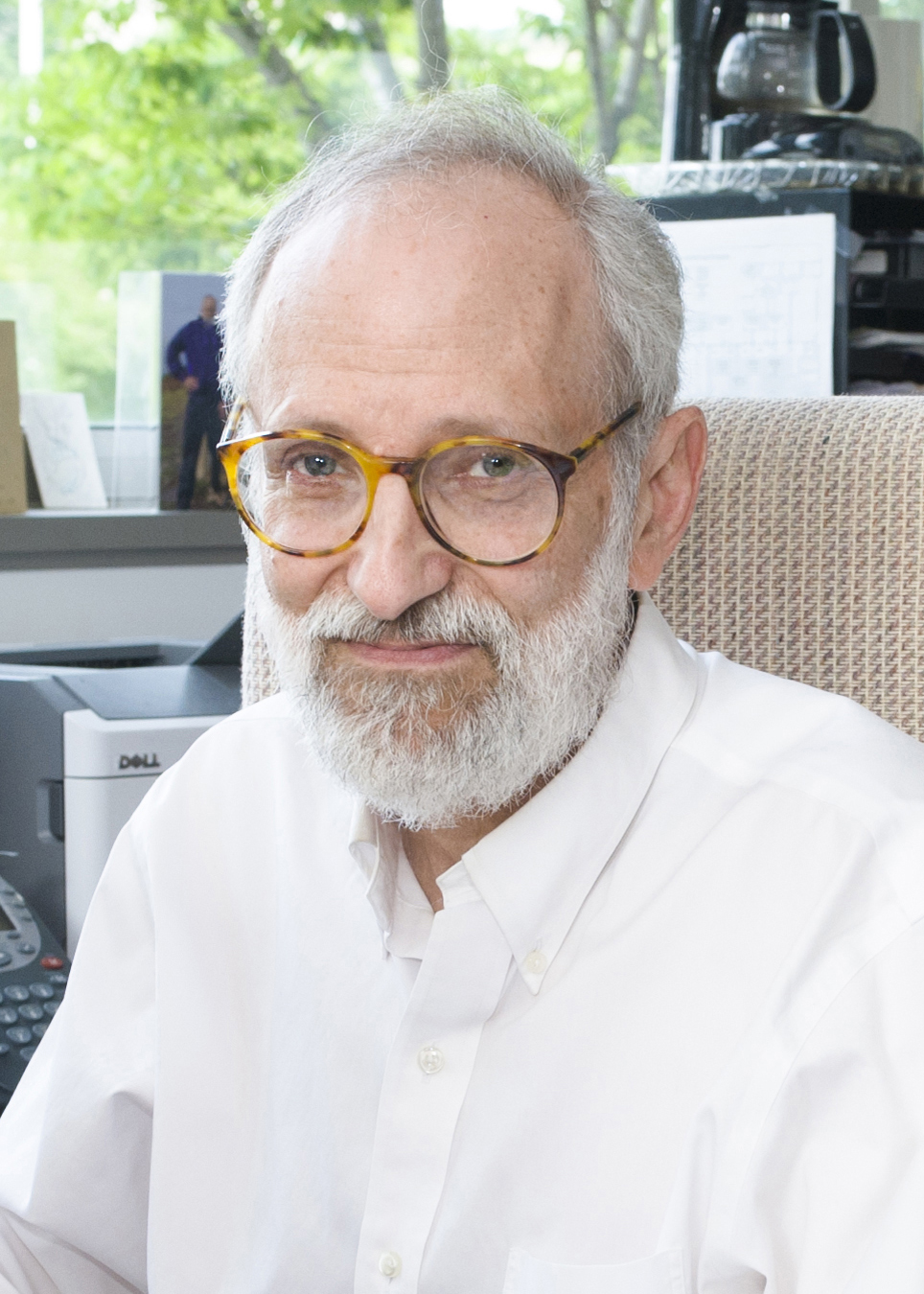 VCU-ARC Center Director
Co-Investigator, Center Projects 4 & 5
Rachel Brown Banks Distiguished Professor, Department of Psychiatry
Director, Virginia Institute for Psychiatric and Behavioral Genetics
Virginia Commonwealth University
E-mail: kenneth.kendler@vcuhealth.org
Phone: 804-828-8590
Genetics of drug abuse and psychiatric disorders, psychiatric genetics, genetic epidemiology, schizophrenia, twin studies, nosology of psychiatric disorders
McGrath JJ, Saha S, Al-Hamzawi A, Andrade L, Benjet C, Bromet EJ, Browne MO, Caldas de Almeida JM, Chiu WT, Demyttenaere K, Fayyad J, Florescu S, de Girolamo G, Gureje O, Haro JM, Ten Have M, Hu C, Kovess-Masfety V, Lim CC, Navarro-Mateu F, Sampson N, Posada-Villa J, Kendler KS, Kessler RC. The Bidirectional Associations Between Psychotic Experiences and DSM-IV Mental Disorders. Am J Psychiatry. 2016 Mar 17:appiajp201615101293. [Epub ahead of print] PubMed PMID: 26988628.

Rhemtulla M, Fried EI, Aggen SH, Tuerlinckx F, Kendler KS, Borsboom D. Network analysis of substance abuse and dependence symptoms. Drug Alcohol Depend. 2016 Apr 1;161:230-7. doi: 10.1016/j.drugalcdep.2016.02.005. Epub 2016 Feb 6. PubMed PMID: 26898186.
Cho SB, Llaneza DC, Adkins AE, Cooke M, Kendler KS, Clark SL, Dick DM. Patterns of Substance Use Across the First Year of College and Associated Risk Factors. Front Psychiatry. 2015 Oct 27;6:152. doi: 10.3389/fpsyt.2015.00152. eCollection 2015. PubMed PMID: 26578984; PubMed Central PMCID: PMC4621385.
Kendler KS, Lönn SL, Maes HH, Lichtenstein P, Sundquist J, Sundquist K. A Swedish Population-Based Multivariate Twin Study of Externalizing Disorders. Behav Genet. 2016 Mar;46(2):183-92. doi: 10.1007/s10519-015-9741-7. Epub 2015 Oct 22. PubMed PMID: 26494460; PubMed Central PMCID: PMC4752872.
Berenz EC, Cho SB, Overstreet C, Kendler K, Amstadter AB, Dick DM. Longitudinal investigation of interpersonal trauma exposure and alcohol use trajectories. Addict Behav. 2016 Feb;53:67-73. doi: 10.1016/j.addbeh.2015.09.014. Epub 2015 Sep 25. PubMed PMID: 26454552; PubMed Central PMCID: PMC4699169.
Schwantes-An TH, Zhang J, Chen LS, Hartz SM, Culverhouse RC, Chen X, Coon H, Frank J, Kamens HM, Konte B, Kovanen L, Latvala A, Legrand LN, Maher BS, Melroy WE, Nelson EC, Reid MW, Robinson JD, Shen PH, Yang BZ, Andrews JA, Aveyard P, Beltcheva O, Brown SA, Cannon DS, Cichon S, Corley RP, Dahmen N, Degenhardt L, Foroud T, Gaebel W, Giegling I, Glatt SJ, Grucza RA, Hardin J, Hartmann AM, Heath AC, Herms S, Hodgkinson CA, Hoffmann P, Hops H, Huizinga D, Ising M, Johnson EO, Johnstone E, Kaneva RP, Kendler KS, Kiefer F, Kranzler HR, Krauter KS, Levran O, Lucae S, Lynskey MT, Maier W, Mann K, Martin NG, Mattheisen M, Montgomery GW, Müller-Myhsok B, Murphy MF, Neale MC, Nikolov MA, Nishita D, Nöthen MM, Nurnberger J, Partonen T, Pergadia ML, Reynolds M, Ridinger M, Rose RJ, Rouvinen-Lagerström N, Scherbaum N, Schmäl C, Soyka M, Stallings MC, Steffens M, Treutlein J, Tsuang M, Wall TL, Wodarz N, Yuferov V, Zill P, Bergen AW, Chen J, Cinciripini PM, Edenberg HJ, Ehringer MA, Ferrell RE, Gelernter J, Goldman D, Hewitt JK, Hopfer CJ, Iacono WG, Kaprio J, Kreek MJ, Kremensky IM, Madden PA, McGue M, Munafò MR, Philibert RA, Rietschel M, Roy A, Rujescu D, Saarikoski ST, Swan GE, Todorov AA, Vanyukov MM, Weiss RB, Bierut LJ, Saccone NL. Association of the OPRM1 Variant rs1799971 (A118G) with Non-Specific Liability to Substance Dependence in a Collaborative de novo Meta-Analysis of European-Ancestry Cohorts. Behav Genet. 2016 Mar;46(2):151-69. doi: 10.1007/s10519-015-9737-3. Epub 2015 Sep 21. PubMed PMID: 26392368; PubMed Central PMCID: PMC4752855.
Mamdani M, Williamson V, McMichael GO, Blevins T, Aliev F, Adkins A, Hack L, Bigdeli T, D van der Vaart A, Web BT, Bacanu SA, Kalsi G; COGA Consortium, Kendler KS, Miles MF, Dick D, Riley BP, Dumur C, Vladimirov VI. Integrating mRNA and miRNA Weighted Gene Co-Expression Networks with eQTLs in the Nucleus Accumbens of Subjects with Alcohol Dependence. PLoS One. 2015 Sep 18;10(9):e0137671. doi: 10.1371/journal.pone.0137671. eCollection 2015. PubMed PMID: 26381263; PubMed Central PMCID: PMC4575063.
Kendler KS, Edwards A, Myers J, Cho SB, Adkins A, Dick D. The predictive power of family history measures of alcohol and drug problems and internalizing disorders in a college population. Am J Med Genet B Neuropsychiatr Genet. 2015 Jul;168B(5):337-46. doi: 10.1002/ajmg.b.32320. Epub 2015 May 6. Review. PubMed PMID: 25946510; PubMed Central PMCID: PMC4466079.

Kendler KS, Edwards AC, Gardner CO. Sex differences in the pathways to symptoms of alcohol use disorder: a study of opposite-sex twin pairs. Alcohol Clin Exp Res. 2015 Jun;39(6):998-1007. doi: 10.1111/acer.12694. Epub 2015 Apr 6. PubMed PMID: 25845269; PubMed Central PMCID: PMC4452423.
Kendler KS, Ohlsson H, Sundquist J, Sundquist K. Triparental families: a new genetic-epidemiological design applied to drug abuse, alcohol use disorders, and criminal behavior in a Swedish national sample. Am J Psychiatry. 2015 Jun;172(6):553-60. doi: 10.1176/appi.ajp.2014.14091127. Epub 2015 Feb 20. PubMed PMID: 25698436; PubMed Central PMCID: PMC4451407.