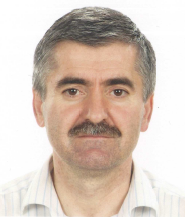 Co-Investigator Center Project 5
Assistant Professor
Department of African American Studies
Virginia Commonwealth University
Professor
Faculty of Business
Karabuk University, Turkey
E-mail: faliev@vcu.edu
Phone: 804-828-8745
Biostatistics, Genetics, Psychiatry, Some Problems of the Theory of Probability and Mathematical Statistics. Order Statistics, Records, Limit Theorems and Distribution Theory, Mathematical Modeling in Geology and Chemical Engineering
Goyal N, Aliev F, Latendresse SJ, Kertes DA, Bolland J, Byck GR, Mustanski B, Salvatore JE, Dick DM. Genes involved in stress response and alcohol use among high-risk African American youth. Subst Abus. 2016 Jan 11:0. [Epub ahead of print] PubMed PMID: 26751645.
Mamdani M, Williamson V, McMichael GO, Blevins T, Aliev F, Adkins A, Hack L, Bigdeli T, D van der Vaart A, Web BT, Bacanu SA, Kalsi G; COGA Consortium, Kendler KS, Miles MF, Dick D, Riley BP, Dumur C, Vladimirov VI. Integrating mRNA and miRNA Weighted Gene Co-Expression Networks with eQTLs in the Nucleus Accumbens of Subjects with Alcohol Dependence. PLoS One. 2015 Sep 18; 10(9):e0137671. doi: 10.1371/ journal.pone.0137671. eCollection 2015. PubMed PMID: 26381263; PubMed Central PMCID: PMC4575063.
Salvatore JE, Meyers JL, Yan J, Aliev F, Lansford JE, Pettit GS, Bates JE, Dodge KA, Rose RJ, Pulkkinen L, Kaprio J, Dick DM. Intergenerational continuity in parents' and adolescents' externalizing problems: The role of life events and their interaction with GABRA2. J Abnorm Psychol. 2015 Aug; 124(3):709-28. doi: 10.1037/abn0000066. PubMed PMID: 26075969; PubMed Central PMCID: PMC4573794.
Ruggeri B, Nymberg C, Vuoksimaa E, Lourdusamy A, Wong CP, Carvalho FM, Jia T, Cattrell A, Macare C, Banaschewski T, Barker GJ, Bokde AL, Bromberg U, Büchel C, Conrod PJ, Fauth-Bühler M, Flor H, Frouin V, Gallinat J, Garavan H, Gowland P, Heinz A, Ittermann B, Martinot JL, Nees F, Pausova Z, Paus T, Rietschel M, Robbins T, Smolka MN, Spanagel R, Bakalkin G, Mill J, Sommer WH, Rose RJ, Yan J, Aliev F, Dick D, Kaprio J, Desrivières S, Schumann G; IMAGEN Consortium. Association of Protein Phosphatase PPM1G with Alcohol Use Disorder and Brain Activity during Behavioral Control in a Genome-Wide Methylation Analysis. Am J Psychiatry. 2015 Jun; 172(6):543-52. doi: 10.1176/appi.ajp.2014.14030382. Epub 2015 May 18. PubMed PMID: 25982659.
Long EC, Aliev F, Wang JC, Edenberg HJ, Nurnberger J Jr, Hesselbrock V, Porjesz B, Dick DM. Further Analyses of Genetic Association between GRM8 and Alcohol Dependence Symptoms among Young Adults. J Stud Alcohol Drugs. 2015 May; 76(3):414-8. PubMed PMID: 25978827; PubMed Central PMCID: PMC4440299
Aliev F, Wetherill L, Bierut L, Bucholz KK, Edenberg H, Foroud T; COGA Investigators, Dick DM. Genes associated with alcohol outcomes show enrichment of effects with broad externalizing and impulsivity phenotypes in an independent sample. J Stud Alcohol Drugs. 2015 Jan; 76(1):38-46. PubMed PMID: 25486392; PubMed Central PMCID: PMC4263779.
Edwards AC, Aliev F, Wolen AR, Salvatore JE, Gardner CO, McMahon G, Evans DM, Macleod J, Hickman M, Dick DM, Kendler KS. Genomic influences on alcohol problems in a population-based sample of young adults. Addiction. 2015 Mar; 110(3):461-70. doi: 10.1111/add.12822. Epub 2015 Jan 20. PubMed PMID: 25439982; PubMed Central PMCID: PMC4329073.
Cho SB, Heron J, Aliev F, Salvatore JE, Lewis G, Macleod J, Hickman M, Maughan B, Kendler KS, Dick DM. Directional relationships between alcohol use and antisocial behavior across adolescence. Alcohol Clin Exp Res. 2014 Jul;38(7):2024-33. doi: 10.1111/acer.12446. Epub 2014 Jun 13. PubMed PMID: 24930394; PubMed Central PMCID: PMC4139289.
Salvatore JE, Aliev F, Edwards AC, Evans DM, Macleod J, Hickman M, Lewis G, Kendler KS, Loukola A, Korhonen T, Latvala A, Rose RJ, Kaprio J, Dick DM. Polygenic scores predict alcohol problems in an independent sample and show moderation by the environment. Genes (Basel). 2014 Apr 10; 5(2):330-46. doi: 10.3390/genes5020330. PubMed PMID: 24727307; PubMed Central PMCID: PMC4094936.